Welcome to Vineyards CC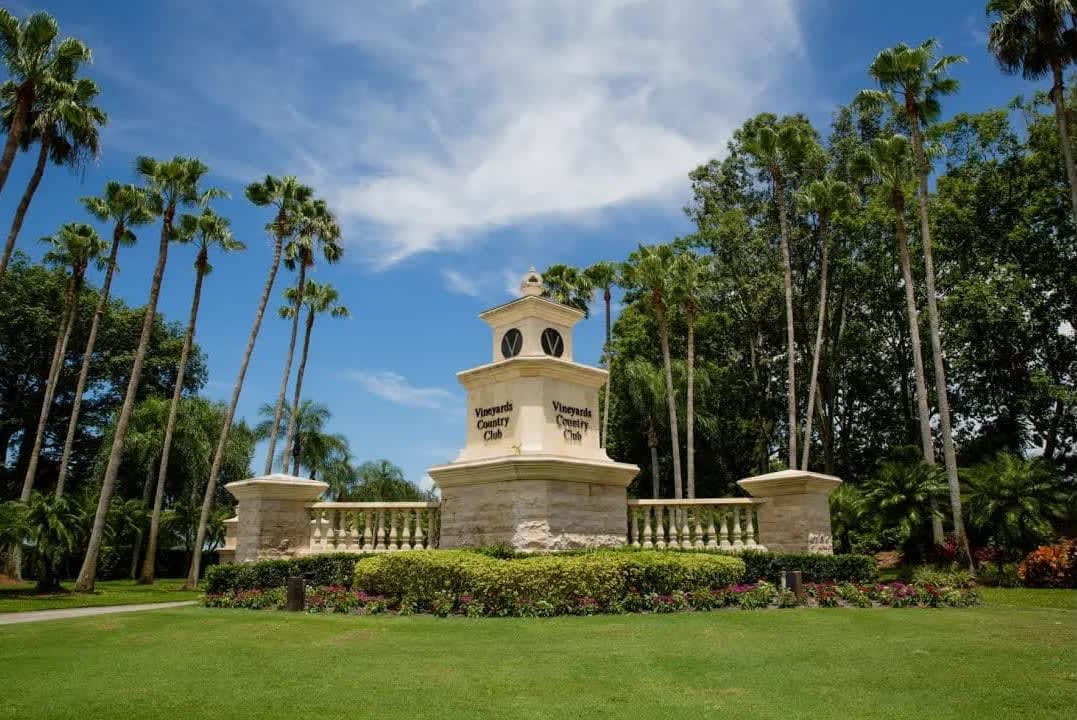 Located in spectacular Naples, Florida, Vineyards Country Club is one of this city's most unique and remarkable places. Take this opportunity to learn more about this landmark destination, which serves as a home away from home for those seeking authentic connections in an environment of unsurpassed reputation and quality. Our door is always open to those who appreciate the best of everything and want to belong to a true legacy!
2020 Renovation of Main Clubhouse and brand new Wellness Center - 2023 renovation to golf course
ADDRESS:
400 Vineyards Blvd Naples


GOLF TYPE:
COURSE ARCHITECT:
PUBLIC/PRIVATE:
THE NUMBER OF COURSES/HOLES:
PRODUCT TYPE: SF/C
MUST BE A RESIDENT?
INITIATION FEE:
ANNUAL MEMBERSHIP FEE:
MAXIMUM NUMBER OF MEMBERSHIPS:
SOCIAL/FOOD & BEV FEE:
$6900 Social initiation Fee / $4945 dues


DRIVING RANGE?
ARE CADDIES AVAILABLE?
RENTAL SERVICES:
ADDITIONAL INFORMATION:
Membership Director: [email protected] 239-353-1500
www.vineyardscountryclubnaples.com