Welcome to Heritage Bay Golf & CC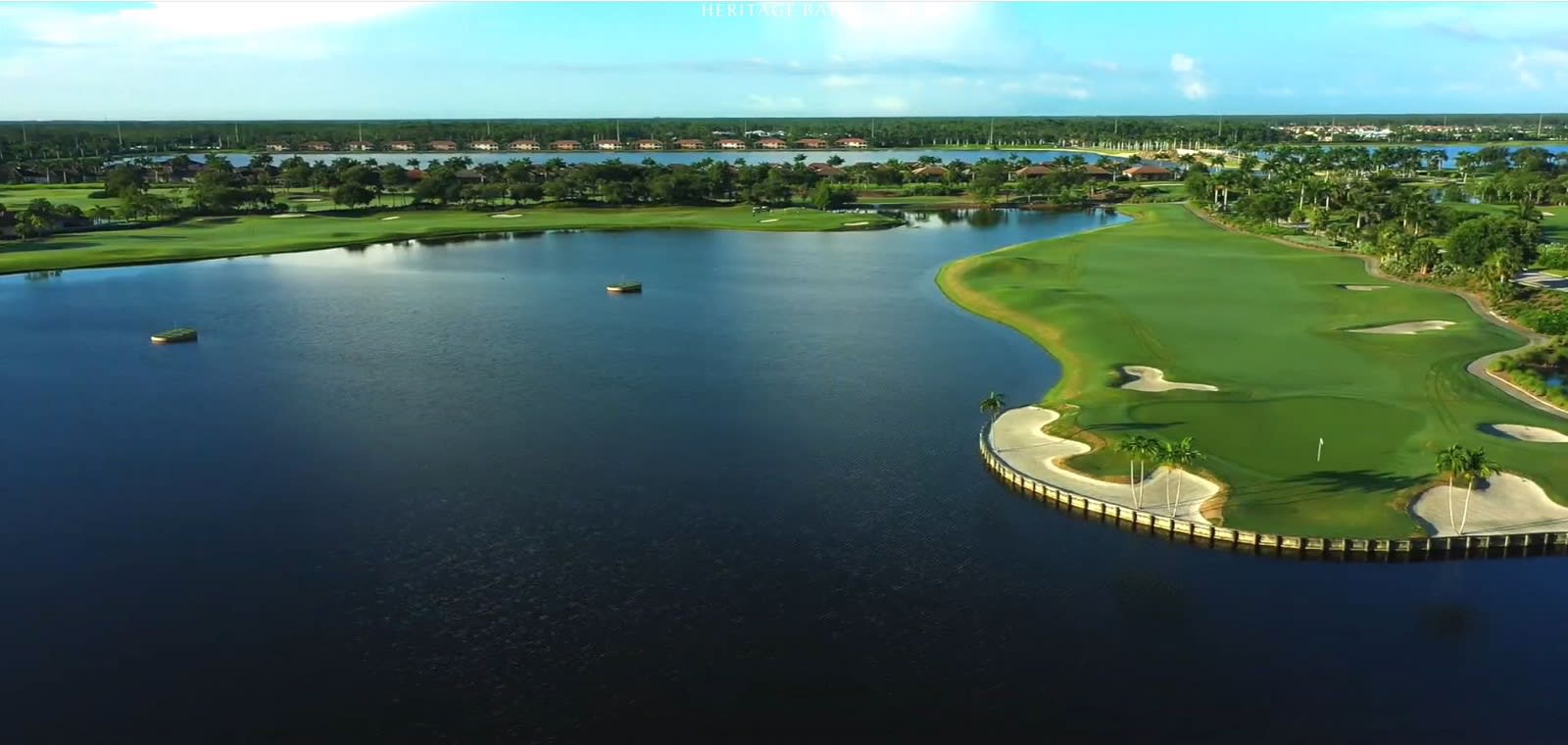 Heritage Bay was built on 718 acres in North Naples. The property is enhanced by two sparkling quarry lakes that provide a dramatic and inviting entry and the 1,800-acre Cypress Preserve to the north and west. Our entry bridge spans the water culminating in the turn to the clubhouse marked by a vibrant dancing fountain. The golf course is one of the most beautifully landscaped and maintained in Southwest Florida, with ample landing areas for occasional players and strategic hazards in place for the lower handicap player. Our greens are large and undulating, averaging 7,000 square feet, and offer the best-putting surfaces in the Southwest Florida area.
ADDRESS:
GOLF TYPE:
COURSE ARCHITECT:
Gordon Lewis & Jed Azinger


PUBLIC/PRIVATE:
THE NUMBER OF COURSES/HOLES:
PRODUCT TYPE: SF/C
MUST BE A RESIDENT?
INITIATION FEE:
ANNUAL MEMBERSHIP FEE:
MAXIMUM NUMBER OF MEMBERSHIPS: